You deserve more...
Talking to homeowners about SLUDGE can be difficult. We're here to help you make that conversation as easy as possible. Find out how at this year's InstallerSHOW!
We'll be there to give you hints & tips to help you work smarter, not harder, a look at our complete range of products, and we're hosting some talks and demos on the stand as well.
Don't miss us on stand D90
On stand talks & demos include...
What is sludge?

Tips & resources to help you talk to your customers about sludge
Ever have trouble convincing your customers to invest in water treatment to protect their heating systems in the long run?
In this 10 minute talk, we'll give you some top tips on how to educate your customers, and show you some great resources you can build in to your communications to help you win those quotes!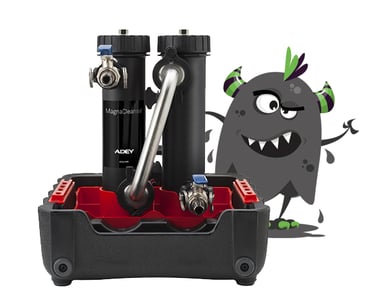 Product Demo
MagnaCleanse® heating system flush
Heard of a MagnaCleanse system flush, but not sure what it is? Want to know how it's different to a powerflush? Keen to see how it works?
During this demo, we'll give you an introduction to the MagnaCleanse unit, it's key benefits, and how it can help you protect your customers' heating systems.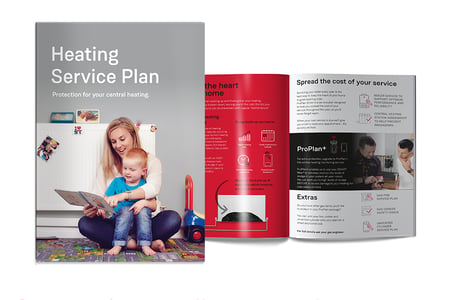 Generate income all-year-round

Your guide to service & monitoring plans
Fed up of those seasonal lulls in your bank account, but now sure how to implement options to flatten the curve?
It's easier than you think! In this 10 minute talk, we'll walk through some simple steps you can take to add value to your business without adding hours to your day. It's time to work smarter, not harder!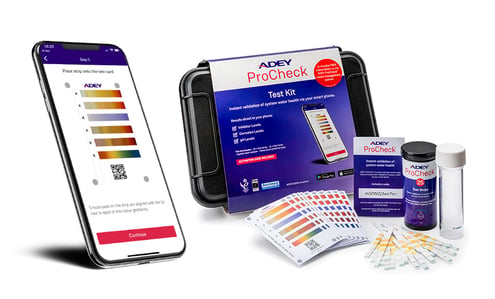 Product Demo
ADEY ProCheck®
You know and we know that it's easier to talk to homeowners about water treatment when you can show them the quality of the water in their heating system there and then. ProCheck is the digital water test that gives you instant results for inhibitor, corrosion & pH, so you can make the invisible sludge problem visible.
During this demo, we'll show you how ProCheck works and talk you through how it can help you add value to your work for your customers.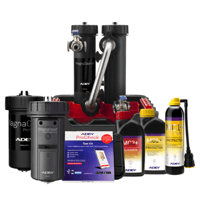 Complete Product Range
Check out our complete water treatment solution in one place. Not sure what to use and when? Or even why?
We can help!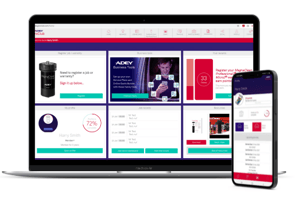 NEW Installer Hub
Launching at InstallerSHOW, the Installer Hub is a new platform that gives you instant access to images, videos and dedicated homeowner resources to help you grow your business.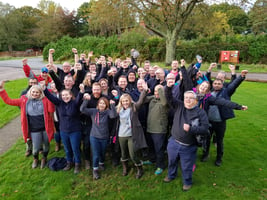 Meet the ADEY family
We're here to help! So you'll find key members of the ADEY family on the stand, ready to answer your questions and walk you through how we can help you grow.
Don't want to miss us?
We know it's difficult to remember everything you want to see at an exhibition, so we're here to help!
Simply fill out this form, and we'll send you an ADEY talk timetable on the morning of the show so you've got it to hand before you arrive.
By signing up, you get:
- ADEY talk timetable via email on the morning of InstallerSHOW
- Access to sneak peeks of our new products & services going forward